Shopping
Unique specialty shops featuring apparel, art, collectables, home and garden, food and wine, will keep you busy during your stay, however long or short.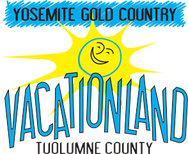 Columbia State Historic Park is known as the best preserved Gold Rush town in California, Columbia is where you don't just view history, you experience it.

Yosemite National Park is a beautiful drive from Sonora along Highway 120, the Scenic Gateway to the northern entrance to the park. From the San Francisco Bay Area and Central California, Highway 120 is also the fastest route to Yosemite and one of Tuolumne County's best kept secrets! Ask for a copy of the commemorative poster '120 Things To Do Along Highway 120.'
Y-explore.com
offers hikes and tours throughout the year. There's also local round-trip bus service (Spring-Summer, see www.yarts.com) into the park,

In nearby Jamestown, this popular state park is home to the famous 'Movie Star' Engine No. 3, drawing enthusiasts from around the world for tours and rides.


Live Theatre


There are two local theatre companies that produce shows throughout the year.
Sierra Repertory Theatre Co. (SRT)
has a theater in East Sonora and in Columbia at the historic Fallon House. The company presents musicals and full scale productions.
In Downtown Sonora,
Stage 3 Theatre Company
, just a block or so from the hotel, presents 'little theatre' productions in an intimate 88-seat venue.
Golf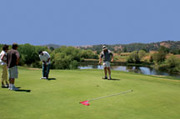 Mountain Springs Golf Club
is ideally located above the fog and below the snow in historic Sonora, California. Play this scenic 18-hole Robert Muir Graves designed championship course while enjoying the Gold Country and the scenic beauty of the Sierra Nevada foothills.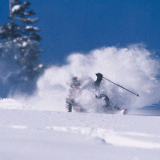 Located in Pinecrest just 30 miles east of Sonora off all-weather Highway 108. Dodge Ridge is by far the closest, most accessible, family-friendly winter sports area to the Central Valley and Bay Area.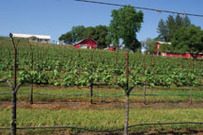 There are several local wineries in the area and our staff can help direct you to them. They all offer wine tasting at their vineyards or around town.


Gaming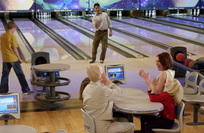 Black Oak Casino
, with casino gaming, dining, entertainment and family recreation is a short drive to the southeast near
Tuolumne City
.
Chicken Ranch Casino
, a few minutes to the southwest in Jamestown, takes pride as 'The Friendly Little Casino,' with dining, entertainment, casino gaming as well as bingo.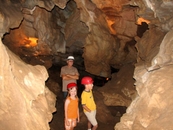 We know that California Cavern was the very first cave in the state to be opened to the public for guided tours in 1850. In the early days, the cave was known as "Mammoth Cave." The original tours, though impressive, were shorter than they are today, since more of the cave system has been discovered over the years.
Photos:
Columbia State Historic Park
Sierra Repertory Theatre
Black Oak Casino Resort
Moaning Caverns
Mt. Springs, Paul Bell; Dodge Ridge Wintersports
Railtown 1897/Tuolumne County Visitors Bureau
Unauthorized use and/or duplication of this material without express and written permission from this site's owner is strictly prohibited. Excerpts and links may be used, provided that full and clear credit is given to The Gunn House Hotel gunnhousehotel.com with appropriate and specific direction to the original content.